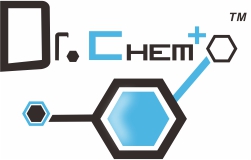 Ride Right are an official distributor for Doctor Chemical
lubricants and cycle maintenance products.

Choose Dr. Chem™ for Maximum Effectiveness and Quality.

Our goal is to provide you with the highest possible product quality every time. In order for our chemists to keep themselves informed about current technical developments, they are continually in close contact with bicycle industry. Most of our products are based on formulations which we have developed ourselves. They are continually testing and fine-tuned to meet the current state of technology, and lead further progress. Approval by the bicycle industry and compliance with the highest specifications – for our products this is taken for granted. Continuous quality inspection as an integral part of our production process provides both you and us additional security.




Technology

The people at DR CHEM have a reputation for solving difficult technical challenges whilst producing products that display significant advantages over the competition. They are formulated and then tested on state of the art equipment, which means that you can be sure of maximum performance every time. We develop all of our products in accordance with the ISO 9001 system and they are certified to internationally recognised standards. Our work with SGS and international standards bodies along with some national level cycling teams, and different kinds of bicycle manufacturer has enabled us to accumulate the experience to produce products that you can rely on to perform in any environment.

Highly qualified quality control personnel ensure that nothing leaves our manufacturing center unless it is perfect. The DR CHEM technical service laboratories carry out condition monitoring and the routine analysis of field samples. This gives you complete confidence whenever you use our product. We offer nearly one hundred products among seven categories for both domestic and overseas consumers. These products mainly include special lubricants, grease, detergent, degreaser, adhesives,and aerosols etc. We can also provide other bicycle care products and a restoration service.




A company that combines tradition with progress is best poised to meet the challenges of the future.

We continuously rejuvenate and renew the formulations used in bike care and maintenance, especially for special purpose lubes, functional greases, industrial repairs, strong degreasers and bike care oils. With several patents in lubrication technology, up to 100 models of lubricants are available to meet any care and maintenance requirements. Whether in extreme high temperatures of 1200° C or in harsh environments at -80° C, The formula ensures that all parts of your bike work smoothly. Our brand,, renowned for its state-of-the-art technology and innovation, and for the high quality of its products and services, is the lube supplier to some of the most important mountain bike (mtb) manufacturers today.

With a high degree of specialisation, we offer our customers a complete range of formulations and solutions to best meet the needs of different applications. Scientific research and development focuses on the market, and product technology focuses on continuous innovation. The Dr Chem formula has always pursued this purpose. We have many lubrication experts and a strong technical force, and 100s of lubrication products. Alll over the world forty Duoge Doctor Chemical formula and university laboratories, engage every day in 100s of research projects. As a result of this three to four new products are steadily developed each year. High-speed innovation and market-oriented product development is our global focus.